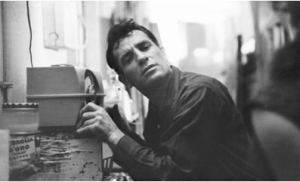 Good radio advertising persuades the listener to do what the advertiser wants:  Buy my product or service. Vote for me. Contribute to my cause. Attend my event. Modify your behavior in accordance with my desires.
Listen to me and do what I say.
To most effectively achieve this goal, radio advertising needs to:
1. Give the listener something worthwhile in exchange for his or her time.
This is so basic, and so often ignored by advertisers, most of whom seem to think the commercial is about them ("Here's what you should know about me!") Of course, the commercial should be about the listener.
The listener doesn't care about you or your business. They care about themselves. They value their time. They can dispense with your message instantaneously, either by changing the channel or simply not paying attention. If you don't want them to tune out–literally or figuratively–you have to give them something in exchange for their attention.
One of the best bits of currency to trade for someone's attention is a smile. Humor in a radio commercial is like the spoonful of sugar that helps the medicine go down. Psychologically, associating your message with something pleasurable (even just a chuckle) ratchets up the memorability quotient.
…most radio advertising is bland and boring and ineffective
Warning:  Leave humor to the professionals. No matter what a honk your friends tell you you are, there is a universe of difference between being able to deliver a snappy comeback and crafting and delivering a joke that plays well on the radio.
Although (done right) humor is the most valuable ingredient to add to your message, it's not always appropriate. I've heard good radio commercials tug at heartstrings, inspire a compelling sense of empathy and just rile people up. The core component is the ability to arouse emotion. Most advertisers are afraid to do that. And that's why most radio advertising is bland and boring and ineffective.
2.  Effectively communicate one message to the listener.
Notice I didn't say "at least one message." The formula:   One commercial = one message. You have more messages you want to deliver? Create more radio commercials.
3. Have a budget big enough to both produce a good commercial and to buy enough airtime to ensure your commercial is heard by a lot of people.
This point highlights what is often an inherent conflict in the advertising business. Your media representatives make money from selling airtime. Presumably, the more you spend on copywriting, voice talent, original music, sound effects and professional studio time, the less you have to spend on airtime. This is a big reason why you hear so many dreadful commercials employing on-air talent ("Hi! Your Favorite Morning Host here for my good friends over at…") or (even worse) spots voiced personally by the advertiser or members of his family.
A bad commercial heard a lot? A good commercial heard hardly at all? Neither is a good option. A bad commercial will tarnish your image. Conversely, you can have the best written and produced commercial ever, but unless you can buy enough media exposure to have it result in a response that offsets the cost of production, you're better off trying another medium (or saving up for when you can do radio right). 
There is a lot I've left out here. And some are going to dismiss this advice as irrelevant in a web-dominated world. But the fact is listening to the radio still remains an immensely popular activity and – utilized properly – a powerful advertising medium.